After the recent 2019 Fall Career Expo, students have been exposed to more opportunities for employment than ever. But not everyone takes advantage of another incredible opportunity available year-round through the university. In a collaboration between Microsoft, Student Government, and the Technology Learning and Media Center (TLMC), NDSU students, staff, and faculty have the opportunity to have all the fees for a full Microsoft Office Specialist Certification completely waived. This is designed as a resume booster to put NDSU students, staff, and faculty ahead of the pack when not only applying for jobs but applying their skills in their careers as well.
What is the MOS Certification?
The MOS Certification is a Microsoft-sanctioned certification, designed to demonstrate proficiency in the most frequently used Microsoft Office software in nearly every industry. MOS Certifications are available for Word, Excel, PowerPoint, Access, and Outlook through NDSU. Certified individuals have a permanent link to their certification page (as well as the ability to get a physical version of their certification) through Microsoft as well as access to special LinkedIn badges and email signature materials if they so choose. Free assistance with learning the selected software, training, and the test itself are all offered completely free of charge to NDSU students, staff, and faculty.
Individuals who wish to get even higher certifications can do so as well through the Word Expert or Excel Expert exams, designed to demonstrate an even higher command of these programs. If you are interested in these options, please visit the TLMC MOS Website or stop into the TLMC to learn more.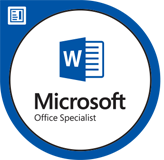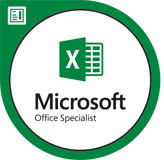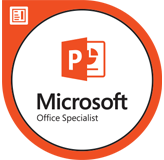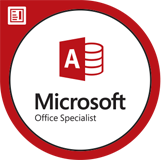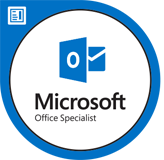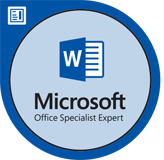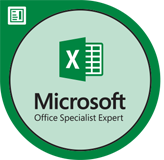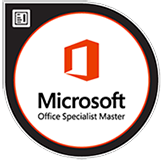 How much is the MOS Certification worth?
When including the GMetrix training software (also provided free through NDSU), the exam can typically cost over $200 depending on the exam and center. Each center can charge differently for tests depending on fees as well. For instance, a nearby testing center to NDSU charges $217 for the training and exam attempt of the baseline Word exam. Individuals can therefore earn over a thousand dollars worth of certifications through the NDSU MOS program.
Who can get an MOS Certification free through NDSU?
Any current NDSU student, staff, or faculty member can get certified through this program.
How many certifications can I get? How many times can I take the exam?
Individuals may get as many certifications as they work toward. There is no limit – students may and have received the MOS Master exam through this free program in the past.
If an individual is unable to pass the exam, a small waiting period and re-completion of the GMetrix training exam at 70% is all one needs to attempt the exam again.
How long will it take me to get certified?
As all training can be done at home, with the only time commitment being the exam itself (typically 90 minutes) and however long the student wishes to take to complete a GMetrix training exam at 70% at home, students can be registered and certified very quickly. A student could feasibly register, pass the training, schedule their exam, and get certified in the same day.
However, typically students like to go at their own pace and better learn the program. Certifications can be commonly completed within a week. Some students choose to register and wait for another time in the semester to attempt the exam.
Why should I get a certification?
There are many reasons a student, staff, or faculty member of NDSU may choose to get certified. Individuals can:
Instantly show potential employers their skills, standing apart from the pack
Save hundreds of dollars from attempting to be certified outside of the program
Learn from scratch through the training software or simply polish their proficiency
Give a professional edge by demonstrating abilities and willingness to embrace new technologies
Exhibit professionalism in the 3rd most requested skill for jobs as reported by the IDC
These are only a few reasons individuals may certify; every person pursuing certification is different, and will get unique benefits. We hope you consider exploring the benefits you may gain.
For more information on how to register to certify, or to get even more answers to questions, please visit the TLMC MOS Certification page, email me directly at sara.cramer@ndsu.edu, or stop into the TLMC, located in the Quentin Burdick Building in room 150C!